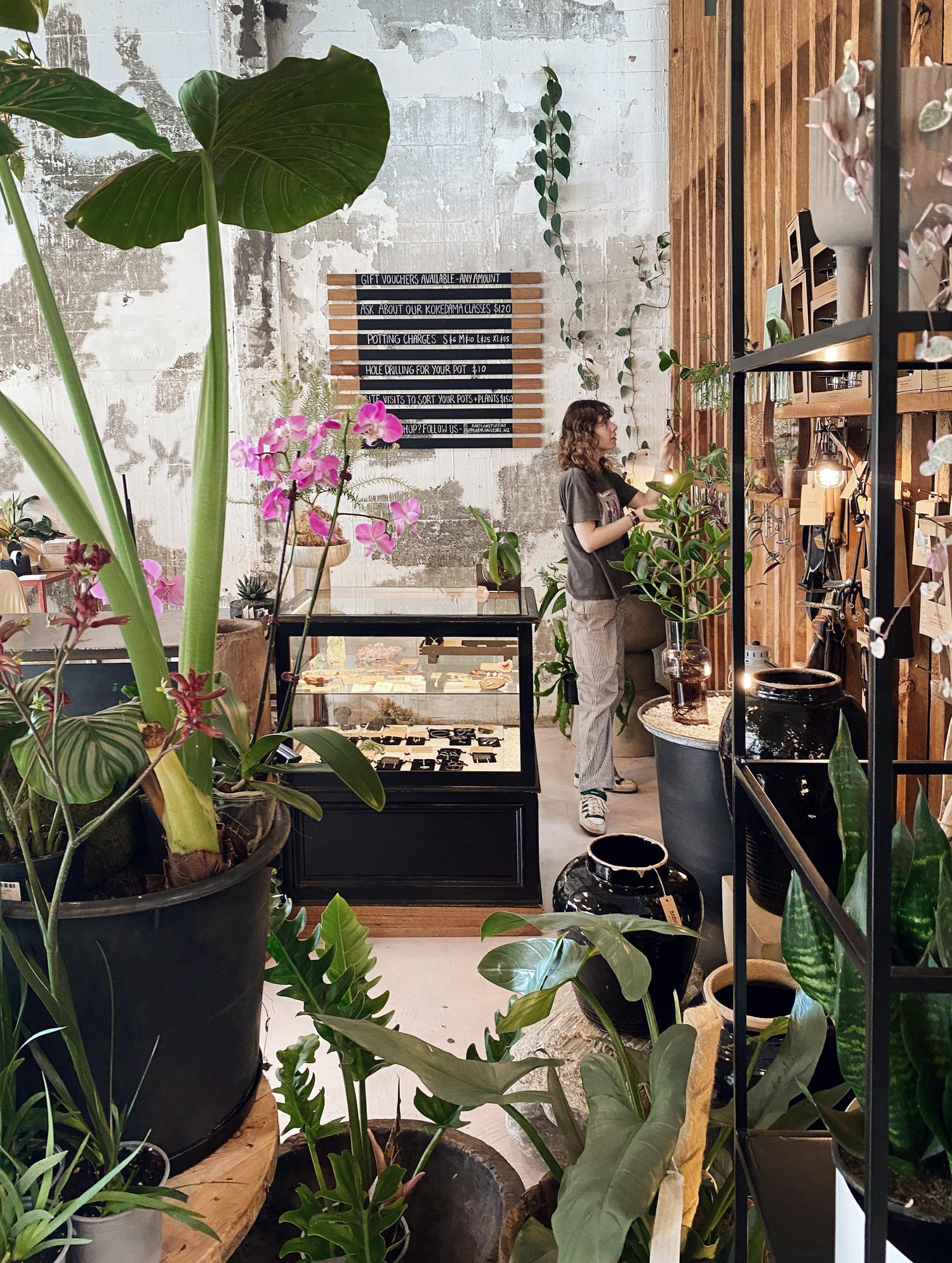 What we do
More than a plant store!
We just love plants and vessels, but mostly how they go together.
Experts at designing beautiful botanical pieces for your home, workplace or showroom, we custom make arrangements, hanging and table top, large floor planters, lush outdoor havens, and anything else you can think of.
We source an array of unusual plants & beautiful vessels from local makers and around the world including vintage collectables and many one-off pieces.
Our plant styling is second to none, we'll come to your home or workplace to sort your complete planty vibe. We're talking planning, styling, sourcing, delivering & installing, without you lifting a finger.
In the store we can show you how to put together beautiful combos, and magically pot it up while you wait.
You can also try one of our creative classes at our potting bench for a perfect afternoon out. 
Or just 'shop' if thats more your gig.
SHOP HERE
Our latest 'Planted Sets'